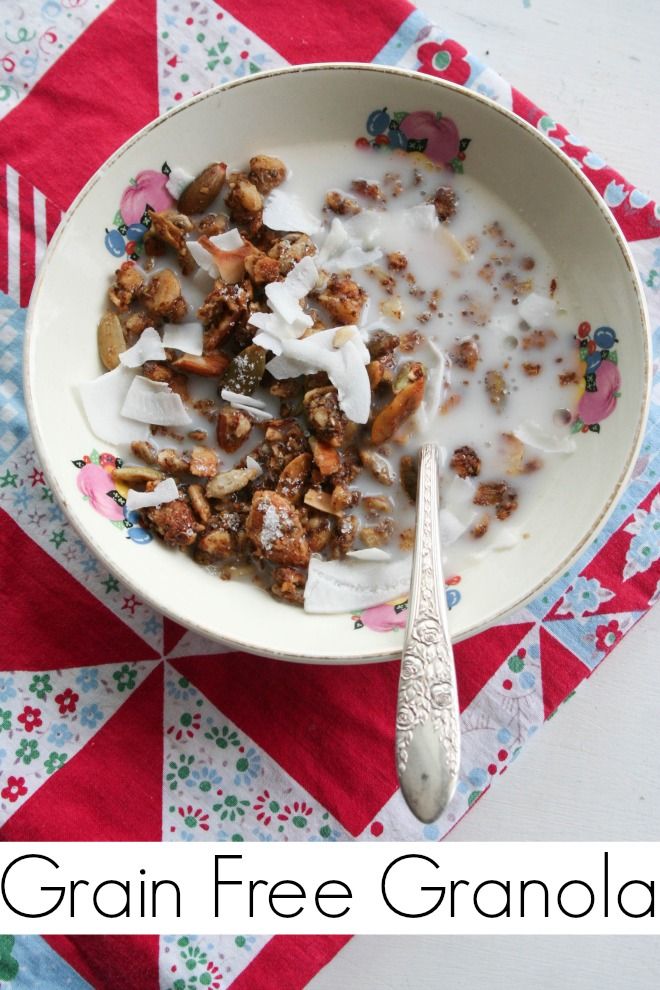 Homemade granola!
It's the new love in my life.
I like it with almond milk and a sprinkle of organic coconut flakes.
It's so easy.
Best thing about it.
You control what's in it.
And it's great for adding crunch to all kinds of snacks and desserts.
You can basically make it with any combination of nuts & dried fruit & coconut.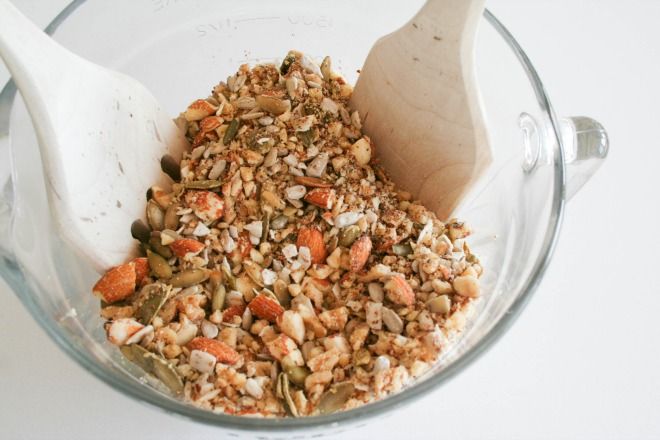 Grain Free Granola
1 1/2 cups raw almonds
1 cup raw walnuts
1/2 cup raw pumpkin seeds
1/2 cup raw sunflower seeds
1 cup unsweetened coconut flakes
1 tablespoon chia seed
2 tablespoons ground flaxseed
1 teaspoon ground cinnamon
3 tablespoons walnut oil
1/2 cup maple syrup
1/2 teaspoon sea salt
Preheat the oven to 375 degrees.
Line 11 x 16 baking sheet with parchment paper.
In food processor, combine almonds, walnuts, coconut flakes, chia seed and ground flaxseed.
Pulse several times until roughly chopped.
In a small bowl, combine walnut oil, maple syrup, cinnamon and sea salt.
Transfer ground nut mix into medium size bowl.
Add pumpkin and sunflower seeds. Give nut mix a stir.
Pour maple syrup mix over nuts.
Toss until nut mix is well coated.
Spread the mixture on a baking sheet.
Bake for 15 minutes.
Give it a stir.
Watch carefully as you don't want the granola to burn.
Bake for 10 more minutes until golden.
Let granola cool on baking pan.
Store in airtight container.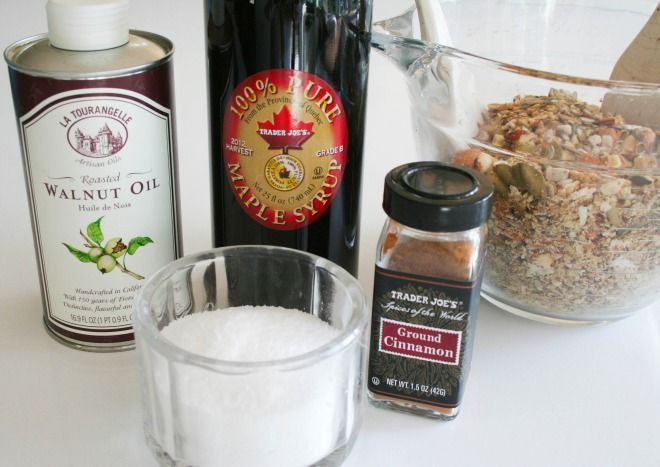 The
walnut oil
really kicks up the flavor.
Extra-light virgin olive oil or coconut oil may also be used.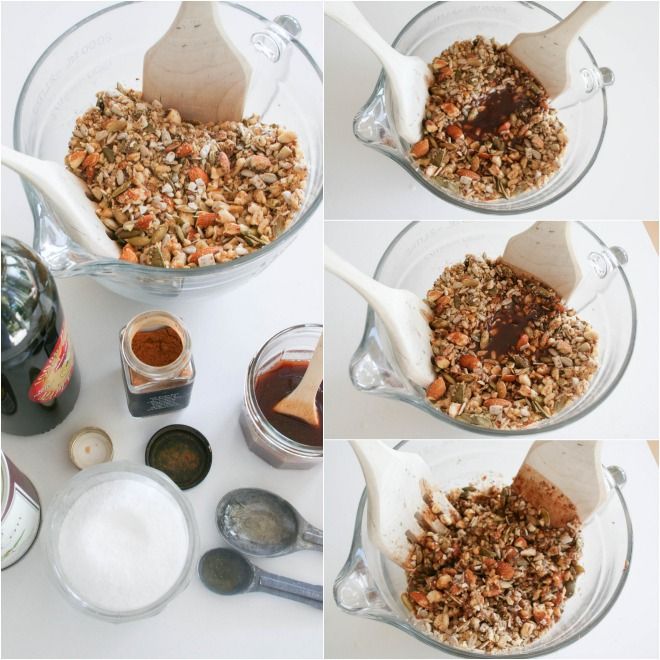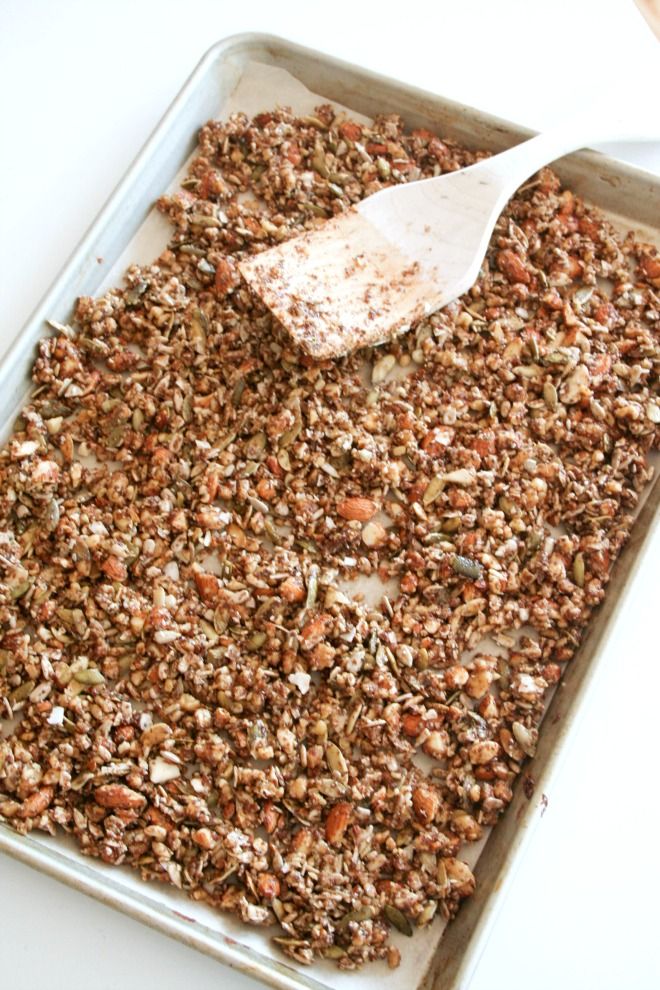 Sprinkle this crunchy granola over yogurt for a healthy, on-the-go breakfast.
Sprinkle over peaches or berries and you've got yourself a COBBLER!
No! For real!
Pretend it's a COBBLER!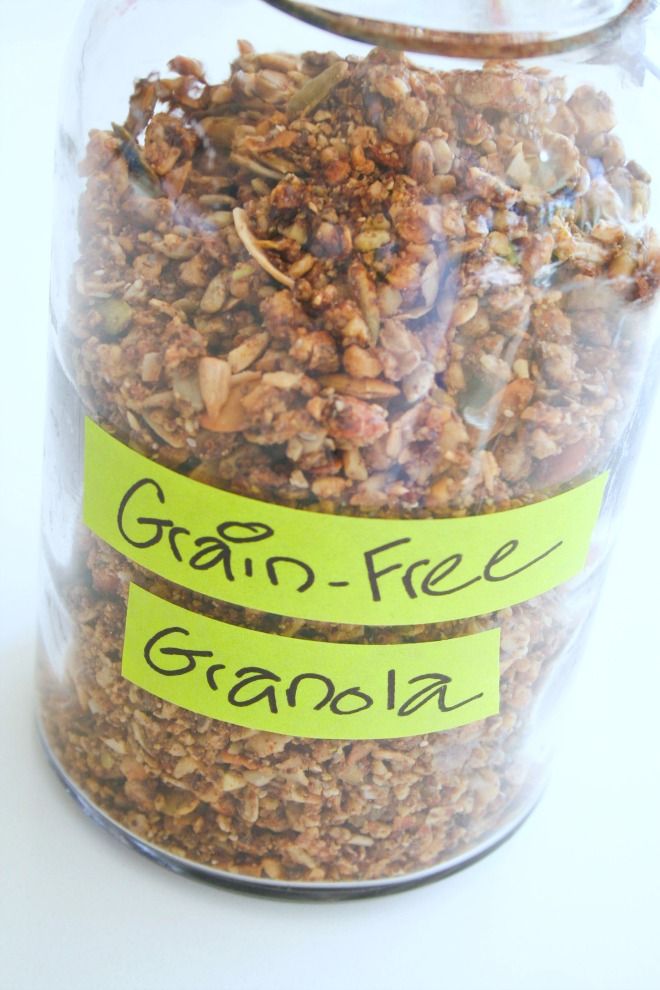 However you use grain-free granola you're going to enjoy having it on hand.
It's important to know what's in the food we're consuming.
Thank you for all the emails asking "Where I've been."
And if I haven't answered your email. I'm sorry. I really am sorry.
Honestly. I found myself just needing a bit of time.
Time to settle in.
Time to rest my mind after a stress-filled year of remodeling.
Time off the computer and social media in general.
Hopefully I'm back to blogging on a regular basis now.
Thanks for your patience.
Thank you for the love and support.
Thank you for seeing me through this time of just needing to rest and re-coop.
You!
Are amaZing!!!!
So happy it's summer!
Lots of healthy recipes to share made with locally grown produce.
For the first time ever I'm going to be participating in a
CSA program
.
I've always! Always wanted to do this!
CSA stands for Community Supporting Agriculture! So excited about this project!
Thanks for contacting Blooming on Bainbridge
Audra
!
Thank you for following
Blooming on Bainbridge on Instagram
and for recognizing my passion and love for preparing healthy foods with organically grown fruits and vegetables.
Wait a minute.
It is reallllllllllly summer. Right?
Sometimes it's hard to tell up here in the Northwest. ;)
Don't miss a post subscribe via
Rss Reader