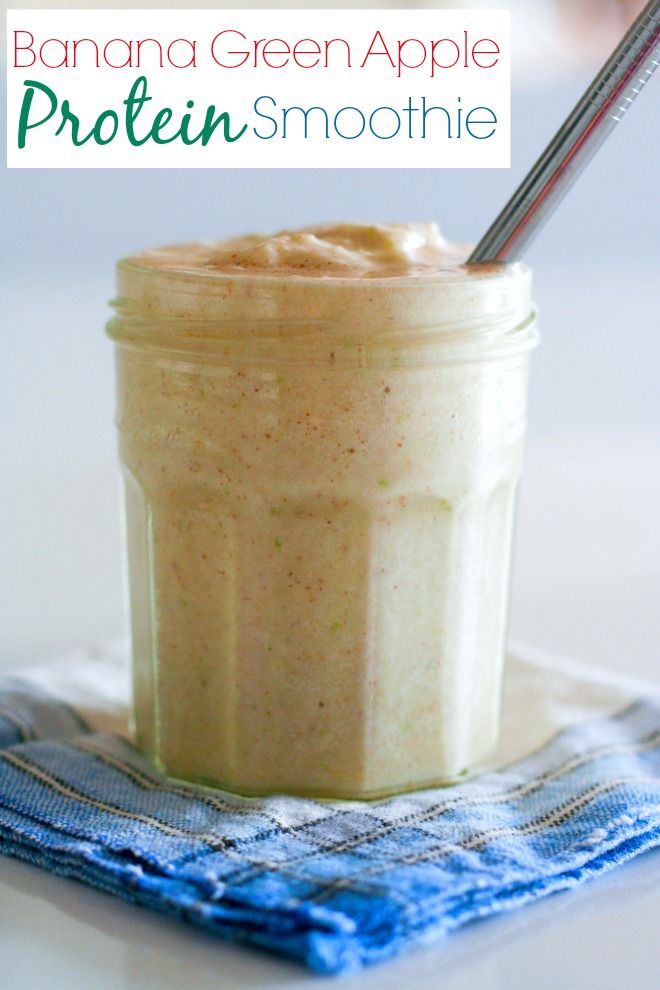 Just call me the smoothie queen.
Seriously.
I like being known as the girl who can make a mean -HEALTHY- smoothie.
Is it my imagination or can you see the tee-tiny bits of green apple in this smoothie?
Maybe I'm just seeing things cuz I'm so in love with the combination of banana and green apple!
I loved hearing from an
Instagram
friend today that was sipping the
Berry Orange Protein Smoothie
.
Do you LOVE
Instagram
or what?
I totally love waking up and seeing all the healthy choices Instagram friends are making for breakfast!
Several of you have emailed asking about the
Blendtec blender
vs. the
Vitamix
.
I don't have a clue about the Vitamix but I do know I absolutely love my Blendtec.
Bridget
has the Blendtec and I'm pretty sure she loves it too! Now that I think about it, most of the food bloggers that I know & love use the
Blendtec
.
This morning when I threw a green apple in the Blendtec it blended it to little bits beautifully.
So here's the recipe for this yummy smoothie.
I like it because you can taste the little bits of green apple and it's jammed packed with energy-boosting protein.
Banana Green Apple Protein Smoothie
2 cups ice
1 cup almond milk
1/2 banana (frozen is best)
1/2 green apple
Juice of 1/2 an orange
1 tablespoon nut butter (Justin's Almond Butter)
1/2 scoop vanilla protein powder
2 organic Stevia packs (or sweetener of choice)
Shine bright and
SPARKLE
big my friends!
Spring is upon us!
Don't miss a post subscribe via
Rss Reader