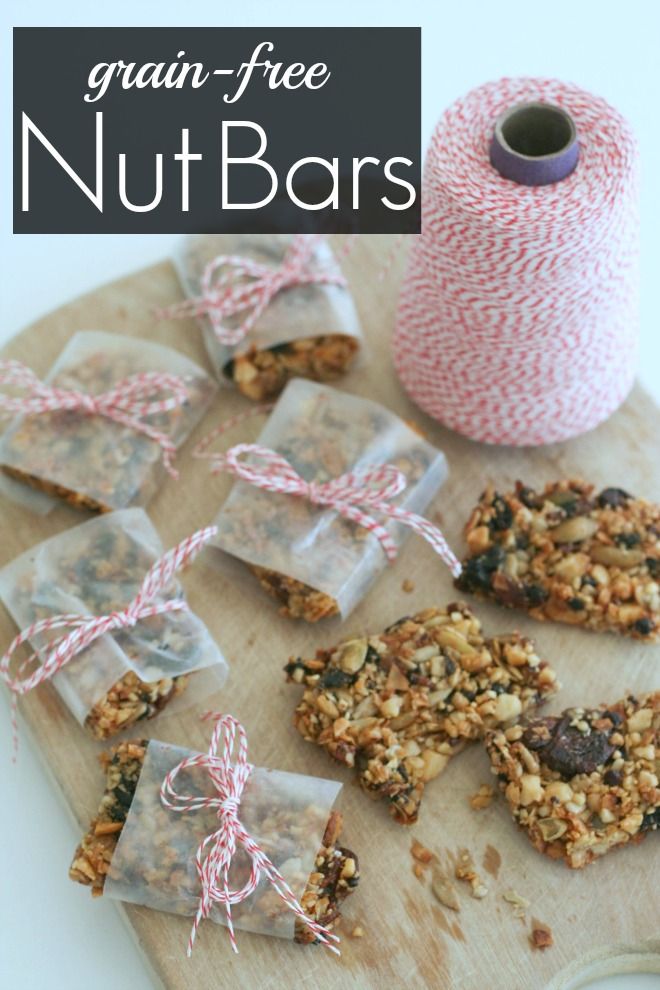 I love a healthy bar for breakfast, or any time of the day for that matter.
Bars are great for pre & post workout snacks.
One thing I've learned over the years is that not all "nutrition bars" are created equal. Many of the bars promoted as being nutritious are loaded with added sugars, carbs and calories. I've been conscious of reading the ingredients listed on bars and have determined that
Kind Bars
and
Larabar Uber
are my favorite store bought healthy bars. Mostly because they're made of dried fruits and nuts keeping the carbs and sugar lower than many other bars.
Best way to guarantee that you're fueling your body with pure and whole nutrients is to make healthy bars at home. That way you're in control of what's in the bar.
Plus it's so much fun to fuel your body with something you've made yourself. Right? ;)
These Nut Bars are as healthy as it gets.
Raw nuts and seeds, unsweetened dried fruit and healthy oils will put a
SPARKLE
on your face while fueling and replenishing your body as it grows fit and strong!
Here's what these healthy bars are made of: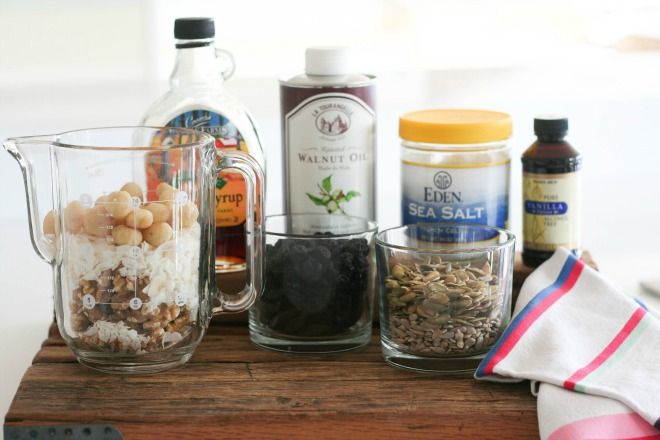 Grain-Free Nut Bars
Makes around 15 bars.
1 cup raw walnuts
1 cup unsweetened coconut flakes
1 cup raw macadamia nuts
1/2 cup raw pepita seeds (pumpkin seeds)
1/2 cup raw sunflower seeds
1/4 cup unsweetened dried cheeries
1/4 cup unsweetened dried blueberries
1/2 cup unsweetened dried apricots
almost 1/2 cup walnut oil
1/3 cup organic grade B maple syrup
1 teaspoon pure vanilla extract
1/2 teaspoon (or just a bit more) sea salt
Preheat oven to 350.
You'll need a large bowl for tossing ingredients.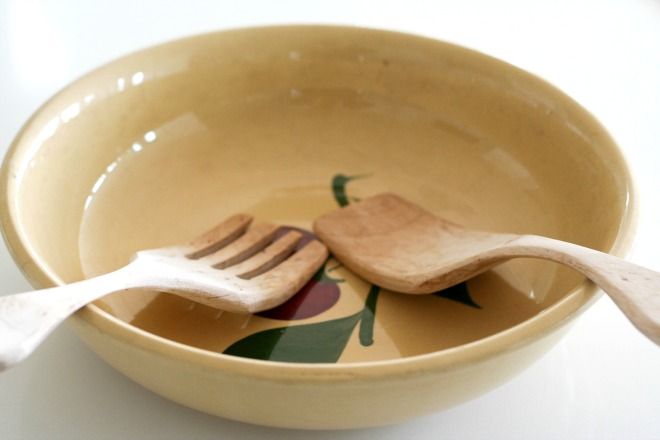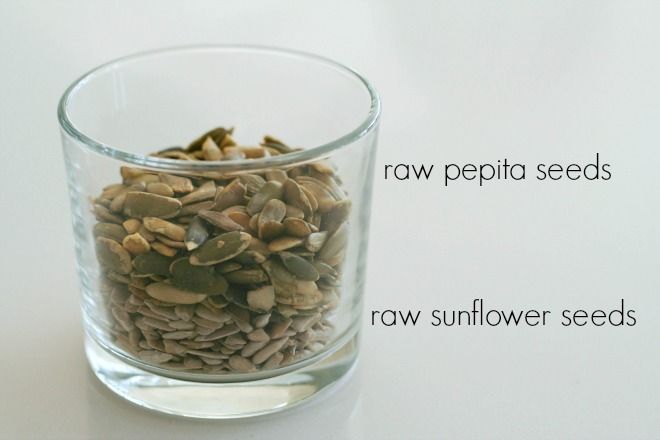 Begin by sprinkling the seeds with a sprinkle of sea salt. Toast the seeds for 5 minutes at 350 degrees.
Set seeds aside after toasting.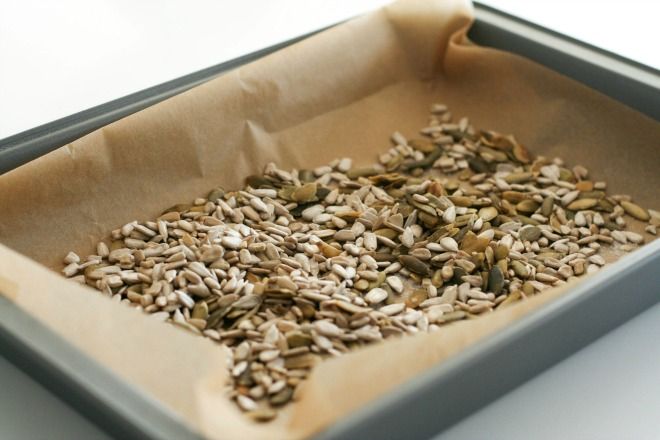 Turn oven down to 250 degrees.
Pop the nuts and coconut flakes in the
food processor
.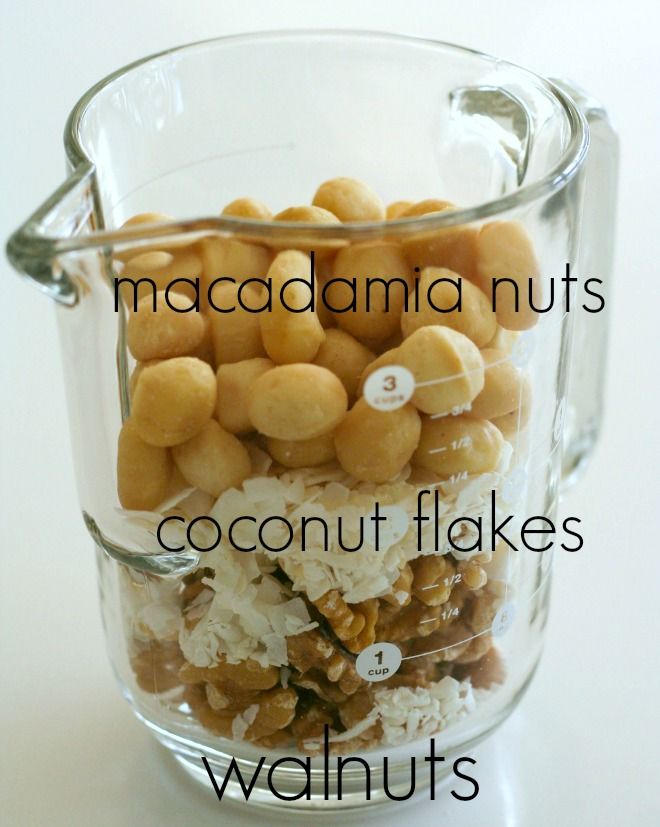 Pulse about 10 times until nuts are ground.
It's okay if there are some big pieces of nut. This adds texture to the bars.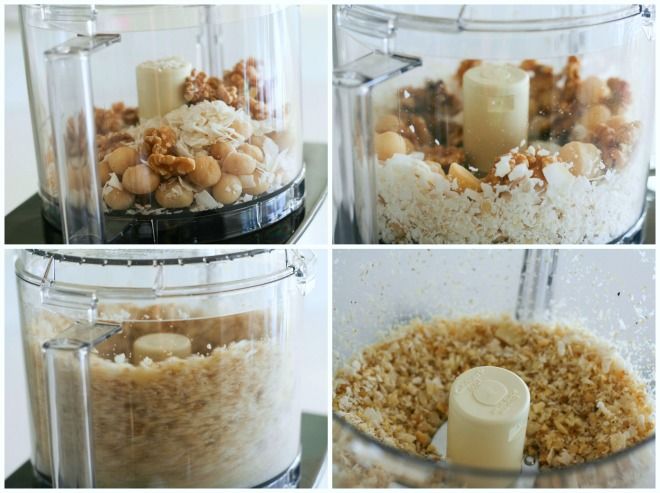 Pour ground nuts & coconut into bowl.
Pop the fruit into food processor.
Pulse fruit several times just enough to chop into bits.
Pour in bowl.
Add the seeds.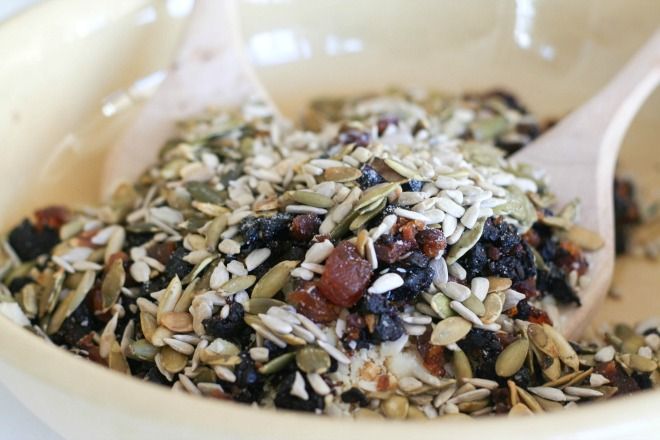 Toss it up a bit and set aside.
Now it's time to mix the liquid that will hold the bars together.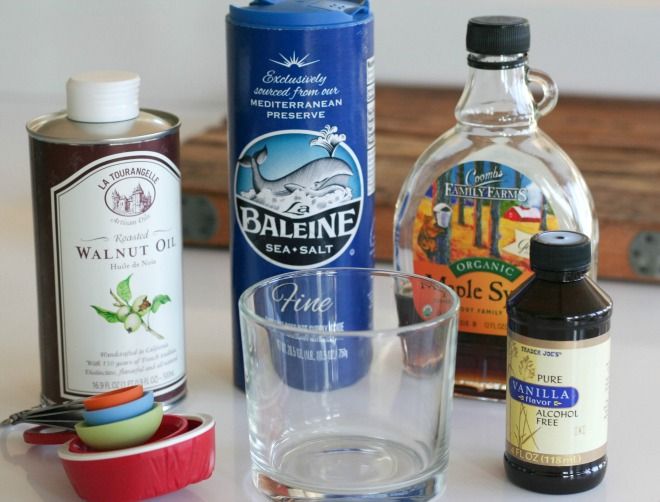 Add walnut oil, maple syrup, sea salt and vanilla to a small container.
Give it a stir.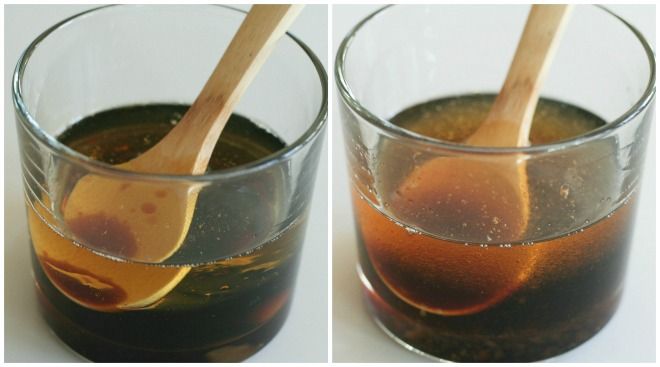 Pour the liquid in the bowl and toss to coat nuts, seeds and fruit.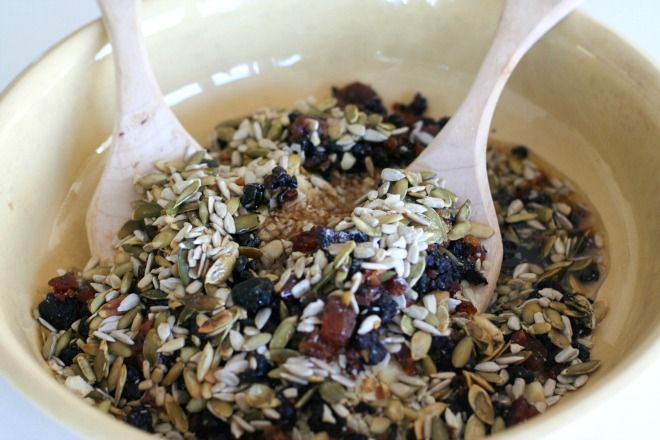 How yummy does that look.
So good and healthy too!
Pour the mix in a baking 9 x 12 baking dish.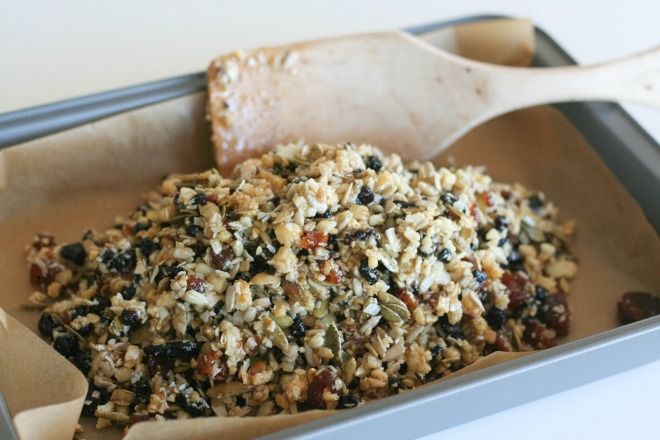 Pat it down as much as it will go.
This helps the bars to hold together when removing from pan.
Bake at 250 for 50 minutes.
Right before taking out of the oven, turn up to 350 and bake for 5-10 minutes being careful not to burn the bars.
Remove from oven and cool for 2-3 hours.
Cut into bars. If the bars aren't quite holding together, place them on a baking sheet.
Bake for 5-10 more minutes at 350 degrees.
I know.
This seems like a lot of trouble for a bar.
Trust me. These bars are worth getting them just right. Store the bars in a cool place in an air-tight container. I've been keeping the bars in the fridge.
Wrap in strips of parchment paper & twine if sharing with friends.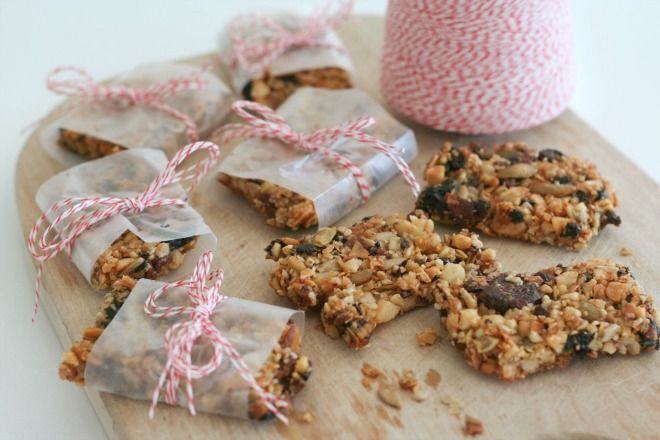 Just so you know.
Several health conscious foodies on the island taste-tested these bars and absolutely loved them.
Greg says they are much better than any store-bought bars.
Fabulous with a little yogurt or perfect before or after a good workout.
You're going to love these.
I'll be sharing more healthy bar recipes in the weeks ahead.
Very much worth the extra effort to make homemade bars.
Happy Week to you all!
Shine bright and SPARKLE big!
xo
Don't miss a post subscribe via
Rss Reader