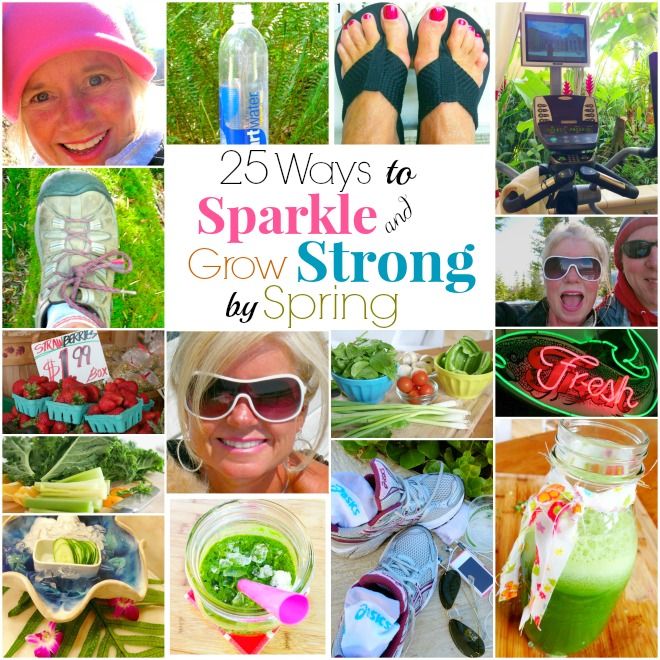 I don't know about you, but
I like to SPARKLE!
For as long as I can remember, I've been mindful of living life with the intention of sparkling.
I realize the concept of
"living to SPARKLE"
may sound superficial. But honestly. As crazy as it sounds. I believe with all my heart
I was placed on this earth for the purpose of sparkling
.
I know.
I know.
That's insane. Right?
But in my mind, it's one of the truest things I know.
In my mind, this is the gift God gave me to share.
When I speak of mindfully "living to sparkle" I'm not talking about rhinestone boots (although I did wear a pair of rhinestone boots in college) and fancy diamond earrings.
The kind of sparkle I'm referring to comes from deep within the soul. It's the kind of sparkle that fuels the world with warmth and love, kindness and joy.
It's powerful.
Believe me.
I know.
I've been witness to how one person's spark leads to another person's spark.
I've seen broken lives transformed through the power of one soul igniting the heart and soul of another out of darkness.
As I write I'm reminded of the song "Pass it On" from the 70's.
Every, single summer growing up I went to camp in the Blue Ridge Mountains of North Carolina. Each day was ended around the camp fire where we always sang a round or two of "Pass it On."
Still to this day, the words of that song ring true to my heart.
"It only takes a SPARK, to get a FIRE going.
And soon all those around, will warm up to it's glowing."
Many of the ways that I've always tried to live in order to sparkle may not be the same ways you do. Many of the ways I'll be sharing that help me to LIVE MY BEST LIFE, and sparkle from deep within, may again seem superficial to you. And that's okay.
Not everyone sees enjoying the sunshine, getting a pedicure and climbing mountains as a way towards sparkling bright in this life. I get it. I'm certain some of my ways to SPARKLE and grow STRONG will seem rather silly to others. And that's okay.
Here's what I know.
I feel compelled to share this intimate side of myself with you.
Mostly because it's where my heart is right now. Mostly because for countless reasons I feel like I've lost my sparkle. Every, single morning for the past several months I wake up promising myself I'll live according to all the ways that nourish my body and soul thus creating that SPARK & STRENGTH that has always been there.
As difficult as it is to admit; I feel wilted.
I feel depleted of the true me.
I feel desperate to ignite the dim flame that has always burned so bright.
As I sit here in the new home that I've put my heart into creating I am brought to tears as I type the raw emotions that have been sitting on my heart for so long.
One thing I've realized over the past year is that
my strength and spark are not invincible
.
If I let go.
If I allow circumstances of life and stress to dominate my daily thoughts and actions,
I WILL WILT.
This I know for certain.
You can imagine that I've been doing lots of soul searching here lately. I'm on a mission to de-clutter my thoughts and live with intention and mindfulness.
For awhile now there's been a little voice within, nudging me to end this blog.
When I'm way up close & personal with my inner feelings I often wonder if the energy I put into this blog lives true to God's will for my life.
Then I think of you.
I think of the sweet relationships that have been built through blogging.
I think of the weekly emails I receive thanking Blooming on Bainbridge for being a bright spot on a gloomy day. I think of the friends of this blog who approach me in the most unexpected places thanking me for the joy that Blooming on Bainbridge brings into their lives.
Thanking me for introducing them to the beauty of
Bainbridge Island, WA
.
Not too long ago I ran into someone who shared that she and her husband actually moved from the East Coast to Bainbridge Island after discovering Bainbridge on this blog.
These are the reasons I stay true to sharing my heart, my recipes and my life on Blooming on Bainbridge.
These are the reasons I KNOW 100% that Blooming on Bainbridge was unintentionally created for the sole reason of spreading cheer and joy to others near and far.
I say all of that to say this.
For the next 12 weeks the number one mission in my life is to ignite the SPARK back within my body and soul.
It won't be easy.
I know this because I've struggled for months behind the pages of this blog trying to muster up what it takes to recharge.
I can't ever remember feeling so bewildered.
For the life of me, I'm totally mystified that I've ended up this separated from the strong & sparkly self I've always been.
Have you ever been through a phase like this?
How does this happen?
One thing's for sure.
Bodies & souls must be intentionally nourished and fueled.
I hope I don't regret laying these raw emotions out for the world to read. I've thought long & hard about sharing this journey with you.
I know so many of you love this blog for the cookies & sprinkles & sweet foods that go viral on Pinterest. Believe me. I'm obsessed with iced cookies and sprinkles too.
But so much more than cookies and sprinkles, I'm obsessed with growing strong and sparkling.
I'm obsessed with LIVING MY BEST LIFE.
I'm obsessed with living intentional to what God expects of me.
Over the next 12 weeks I'll be sharing 25 ways to sparkle and grow strong physically, mentally and spiritually. I'll be reaching out to local resources (
personal trainer
&
life-style coach
&
yoga
) who are helping me to put the missing pieces back together. I'll be sharing healthy recipes that ignite a sparkle and tips to growing strong physically, mentally and spiritually.
Thanks for listening to my heart.
Thanks for being not just readers of this blog but friends who genuinely care.
Here's to growing STRONG & igniting a SPARK within our lives!
SHINE bright & SPARKLE big!
xo
Love, Teresa
Don't miss a post subscribe via
Rss Reader