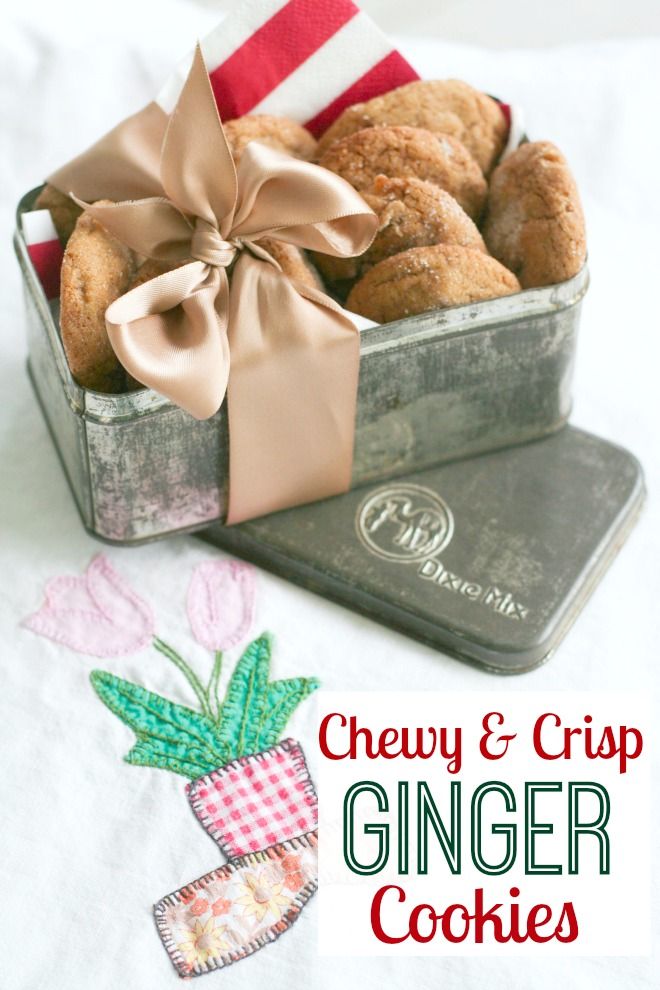 Tis the season to bake for others!
That's what I say.
These ginger cookies are headed to Alabama!
That's because ginger cookies are my daddy's favorite.
I also made up a batch of
Cranberry Oatmeal Cookies
for my mom.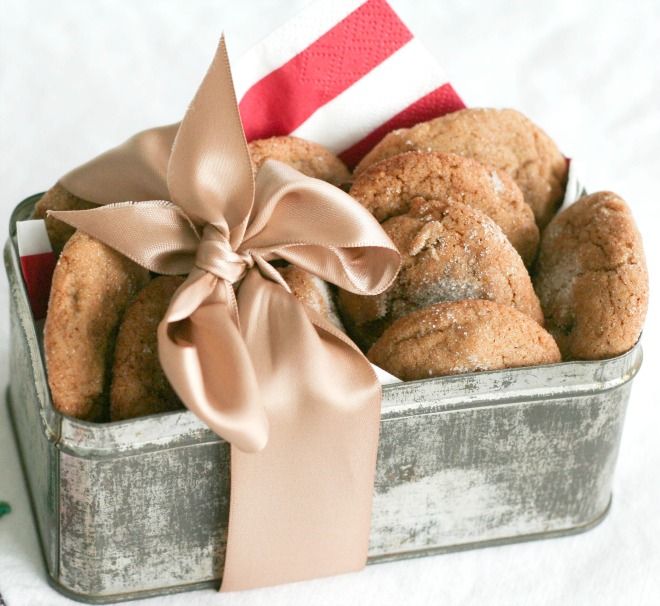 Nothing rings in the holiday season like baking for others and the spicy scent of ginger.
These cookies are coated with sugar which makes them crispy on the outside.
Crystallized ginger and thick molasses give the cookie a chewy middle.
Perfect with a glass of milk.
Trust me.
I know.
Here's what goes in these holiday cookies.

Ginger Cookies
Makes about 2 dozen.
2 cups unbleached, all-purpose flour
1 1/2 teaspoons baking soda
1 teaspoon ground cinnamon
1/2 teaspoon nutmeg
1/2 teaspoon sea salt
1 cup granulated sugar (plus extra sugar for rolling cookie dough)
3/4 cup (1 1/2 sticks) unsalted butter
1 extra-large egg
1/2 teaspoon pure vanilla extract
1/4 cup unsulfured molasses
3/4 cup crystallized ginger
Preheat oven to 350 degrees.
Line baking pan with parchment paper.
In a medium bowl, add flour, baking soda, cinnamon, nutmeg and sea salt. Set aside.
Using an electric mixer beat the butter just until whipped.
Add the egg and sugar and vanilla.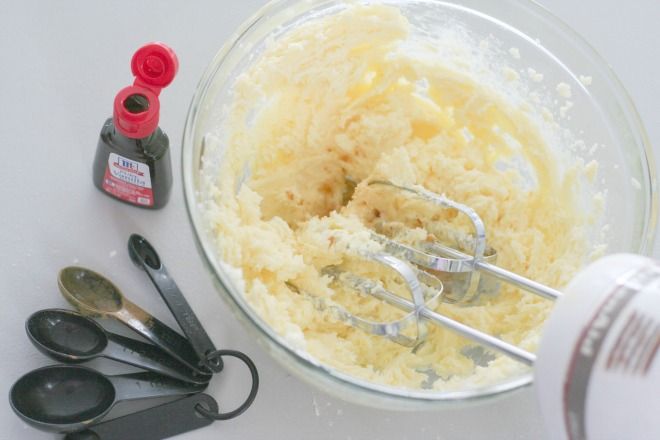 Continue whipping until well combined wiping down the sides with spatula.
Now comes the
molasses
!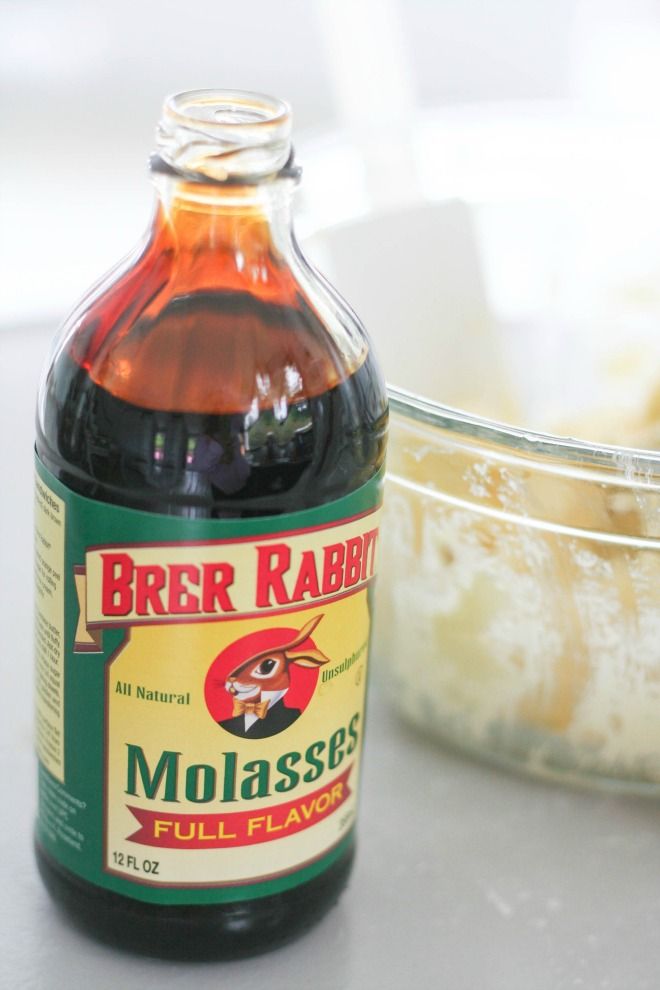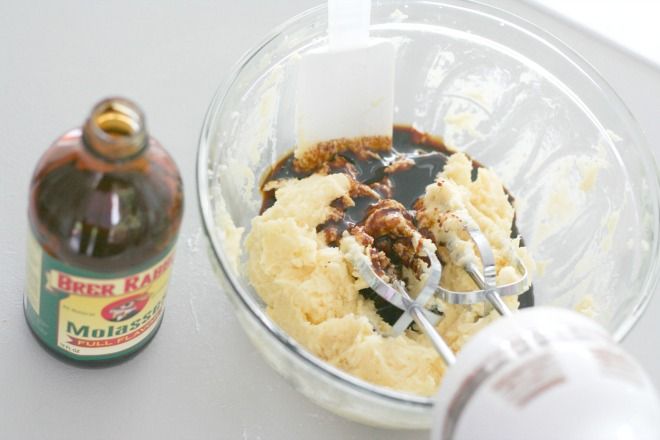 Beat on low speed just until blended.
Now comes the crystallized ginger.
Which I'm totally in love with by the way.
Slice the ginger in little tiny strips.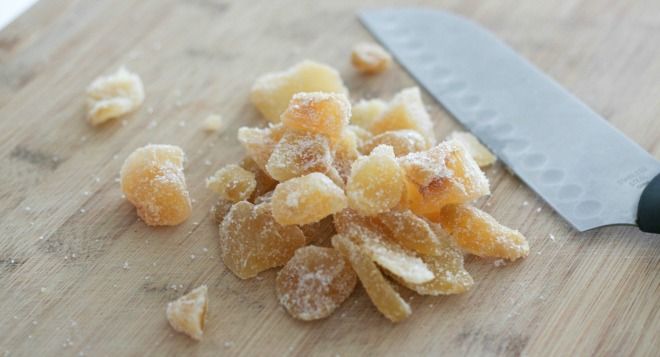 Add the ginger and beat on low speed until blended.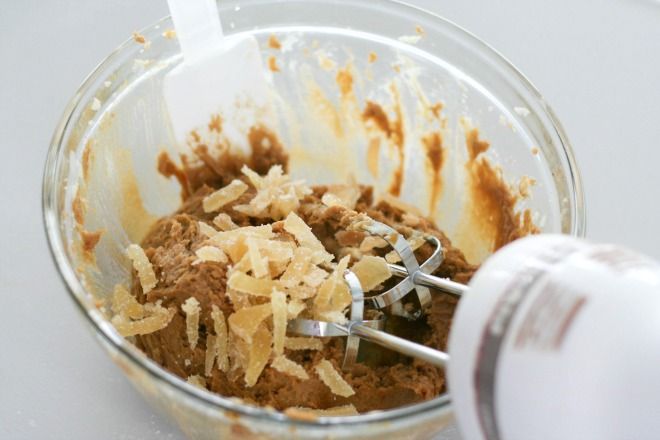 Gradually add dry ingredients.
You may need to stir in the last part of the dry ingredients.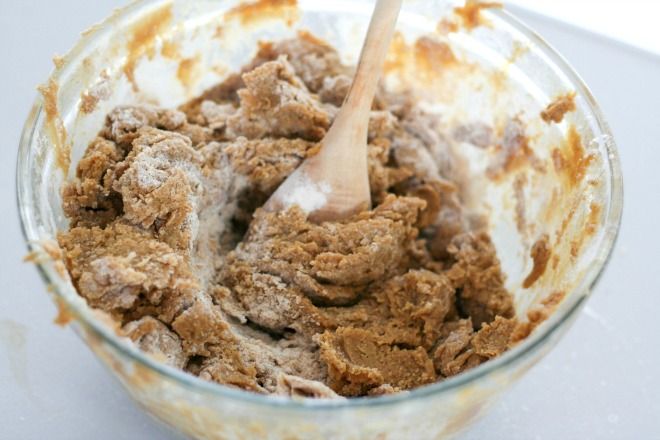 This dough.
This beautiful dough.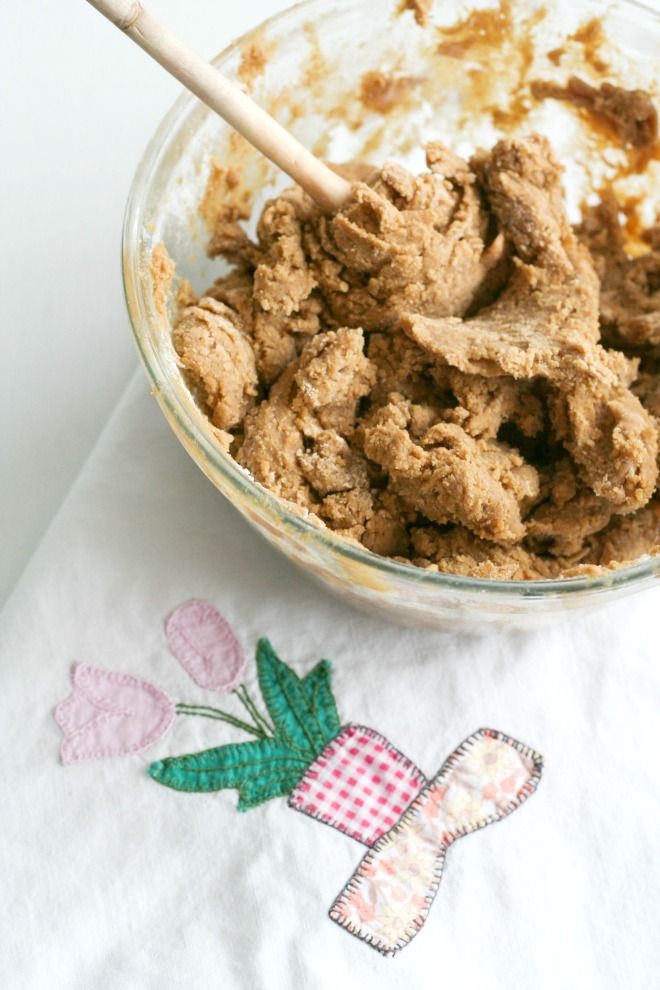 This beautiful, luscious, scrumptious ginger dough is a delicacy.
I always forget how much I love cookie dough spiced with ginger.
Scoop the dough into balls and roll each cookie ball in granulated sugar.
Don't be shy.
Coat the cookie balls with plenty of sugar.
Place each ball 2" apart on baking pan.
Sprinkle each ball with extra sugar.
Just do it.
PleeeeeeeZe.
You can thank me later.
Bake at 350 for 12 minutes or until edges of cookie are slightly browned.
Cool for 3 minutes on baking pan.
Transfer cookies onto cooling racks to continue cooling.
Or.
Pour up a cold glass of milk and eat the first batch.
Straight out of the oven.
Treat yourself.
These cookies are perfect to spread holiday cheer!
Package them up for friends and family!
Nothing says Merry Christmas like a sweet & spicy ginger cookie!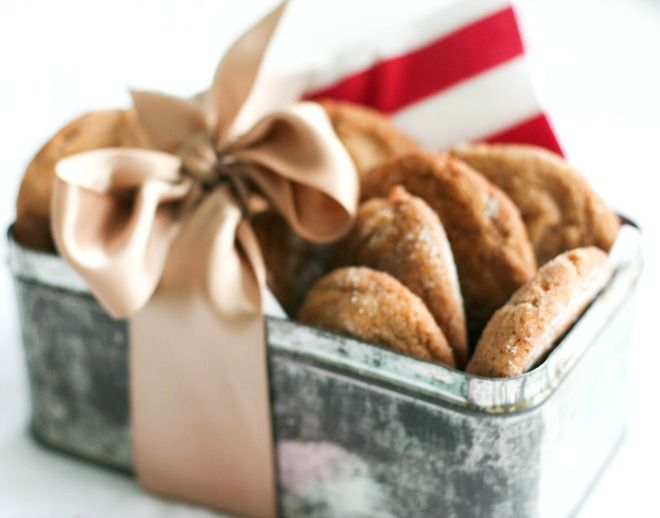 Happy Holidays my friends!
What are you baking this season?
Speaking of baking.
You may also like:
How to Make the Perfect Fudge
Bridget's Gingerbread Cookies
&
Bridget's Decorating Cookies book
!
Don't miss a post subscribe via
Rss Reader