There are so many things I love about this soup.
First of all
it's easy
.
Secondly it's comfort.
Big time comfort!
It's also gluten-free, non-dairy, and compliant with
Whole30
and
Paleo
.
Greatest thing about this soup; it's made with frozen veggies!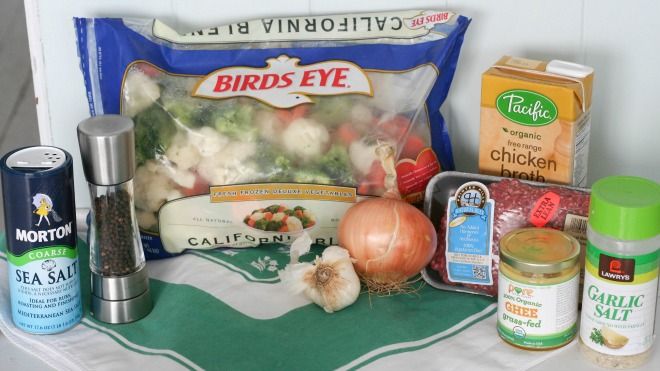 Frozen California Blend Veggie Paleo Soup:
Makes a big pot!
1 pound grass-fed, extra-lean ground beef (take a peek at Bill the Butcher)
8 - 10 heaping cups frozen California Blend veggies (cauliflower, broccoli & carrots)
6 - 8 cups organic chicken broth
1 large onion (roughly chopped)
2 cloves garlic (roughly chopped)
1 tablespoon organic Ghee
2 teaspoons garlic powder or salt
Sea salt & freshly ground black pepper to taste
Green onion & toasted pumpkin seeds & Maldon Sea Salt Flakes for toppings and flavor
Melt the ghee in large pot over medium high heat.
Roughly chop garlic and onion.
Saute in ghee.
Meanwhile.
Sprinkle garlic salt on ground beef.
Roughly chop green onion and add to ground beef for flavor.
Cook on medium high heat just until lightly brown.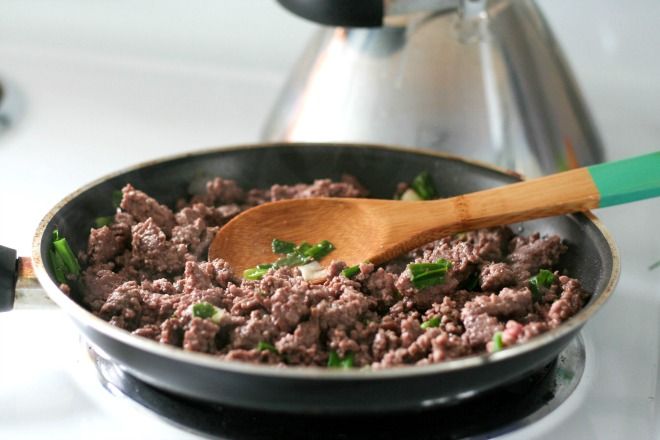 Draining fat off the beef is optional. Totally up to you.
It's jammed packed with flavor and healthy fat if the ground beef is grass-fed.
Set the ground beef aside.
"Roughly" measure 8 - 10 cups California Blend frozen veggies.
Add to big pot with sauteed onions.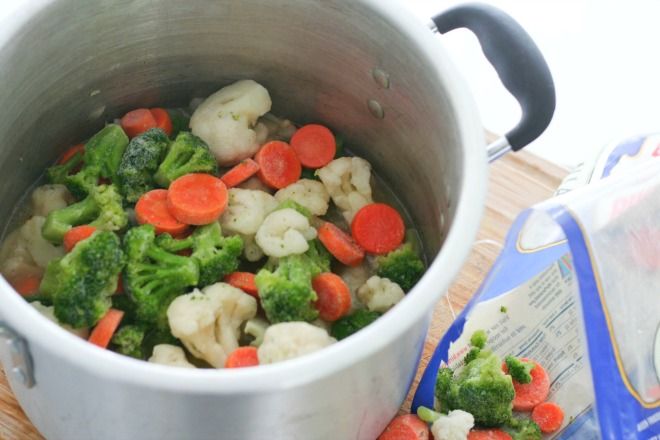 Add 6 - 8 cups chicken or veggie stock to pot.
Salt & pepper and bring to a boil.
Cover veggies and simmer on medium low heat for 30 minutes or until tender.
Toss a handful of pumpkin seeds sprinkled with sea salt over heat until lightly toasted.
When veggies are tender, remove from heat and pour into blender.
This is when a
Blendtec
comes in handy.
Toppings include:
Grass fed ground beef
(protein)
Green onions (extra veggies)
Toasted pumpkin seeds (protein)
Maldon Sea Salt
(flavor)
Don't you just love the idea of making soup with frozen veggies!
So easy!
Seriously taste like a fancy gourmet soup.
Who knew?
Happy Week my friends!
Pop over to a few of my fave Paleo sites to learn more about the Paleo diet:
Nom Nom Paleo
The Clothes Make the Girl
&
The Spunky Coconut
xo
Disclaimer ::
If by chance this recipe is not compliant with
Whole30
and/or
the Paleo diet
please feel free to comment. I do not claim to be an expert in preparing Whole30 and/or Paleo meals.
Thank you.
Don't miss a post subscribe via
Rss Reader