Take a look at this gorgeous juice!
The moral of this story is:
You don't always have to
GO GREEN
when juicing.
At least that's what I say.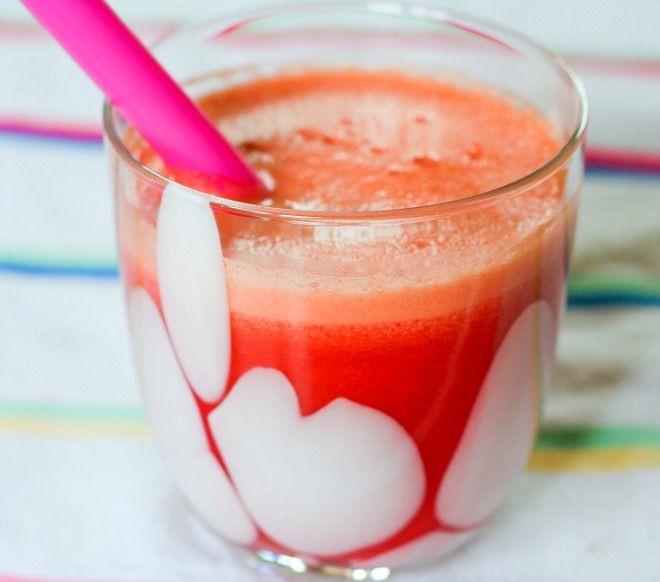 I've been advised by a heap load of
PRO-JUICERS
to juice with an 80/20 ratio in mind. This means that juices should contain 80% green veggies to 20% fruit. Following this general rule of "healthy" thumb prevents the intake of too much sugar. It also takes advantage of the higher nutrient content provided by the GREEN veggies.
Man oh man!
That's a mouth-ful!
Did I just type that?
Who am I?
Sorry to be getting all science-like on you but these things are really important to know when you're embarking on a highly-healthy way of fueling the body.
Honestly.
I've learned more about the realities of food over the past year than I have in a lifetime thanks to
Stephanie's 90 Day Total Transformation program.
Any-hoo-zee.
About this gorgeous, pink juice.
I'll be honest.
Sometimes I don't like the juice I juice to be GREEN.
There.
I said it.
Sometimes I get sick of snotty, colored green juice. Sometimes I crave color and flavor that's not muted and muddled by adding GREEN to the mixture of things.
Sometimes I crave a sip of the tropics!
Does that make me a wuss in the world of juicing? Surely not.
That's because I totally respect the importance of following the 80% green veggies to 20% fruit ratio when juicing or whipping up a smoothie. Every time a piece of fruit is tossed in the
juicier
or
blender
, sugar has been added to the mix.
I get it.
Sugar is sugar.
There's no way around it.
But.
In moderation.
Lovely, tropical, fruity drinks can greatly enhance the world of juicing.
Grapefruit is an excellent source of nutrients and beneficial antioxidants!
Strawberries are too!
That's why I didn't feel an ounce of guilt juicing up these lovely grapefruits!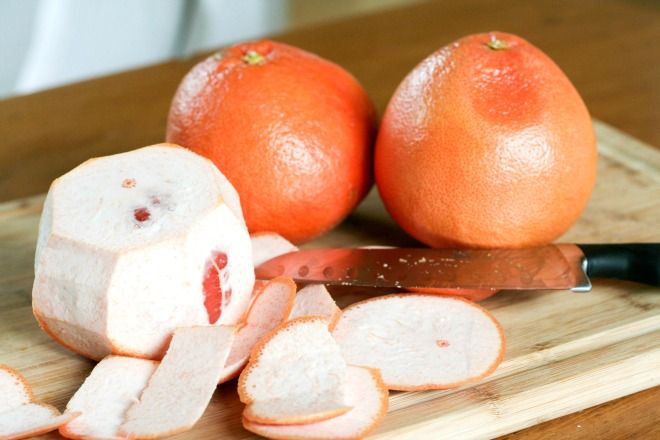 Grapefruit Strawberry Juice
3 grapefruits, lightly peeled
2 cups strawberries, roughly chopped
2 tablespoon Stevia powder, or sweetener of choice
Juicer
Lightly peel the grapefruit.
Leave some of the white part that's jammed packed with nutrients.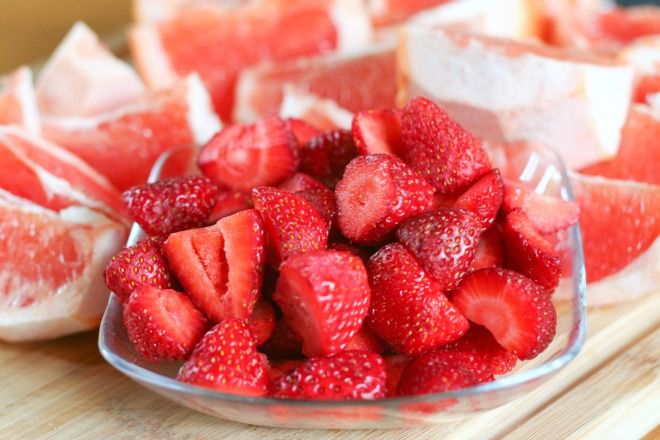 Roughly chop the strawberries.
Add grapefruit and strawberries to juicer.
After juicing, add Stevia or sweetener of choice.
Use less Stevia if you're not addicted to
SWEETS
!
I realize I need help.
Give it a stir!
Stand back.
Bow at the gorgeousness of this juice!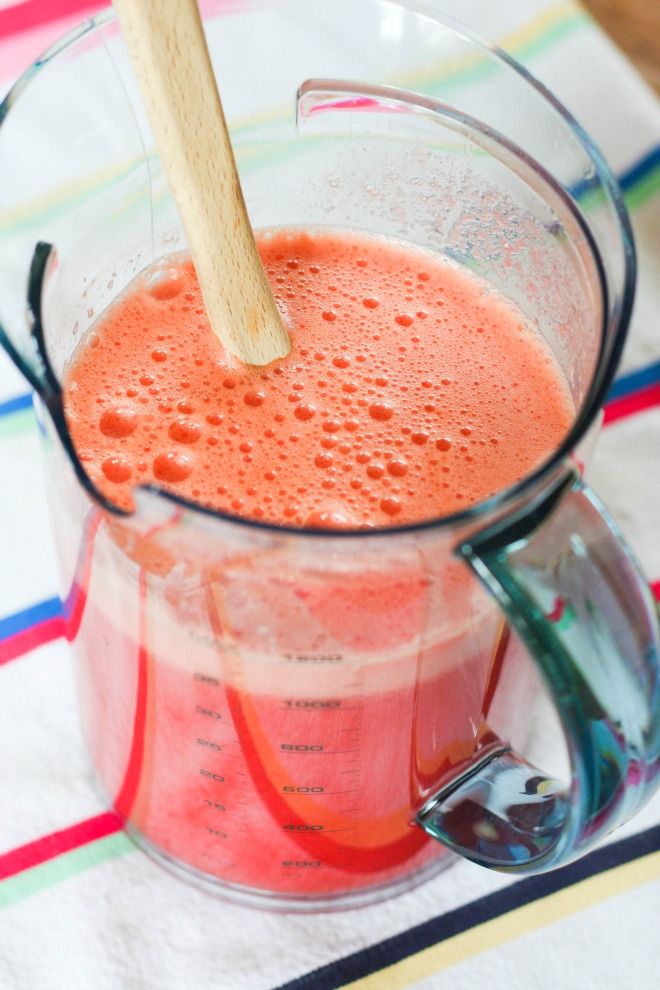 Take a sip!
You will SMILE!
I know these things!
I do.
For real.
I do.
Pour up what's left in a
recycled juice bottle
!
Pop it in the fridge.
Add a splash of this tropical goodness to your bottle full of water.
Lots of times I just need a little sip of something sweet during the day.
I just pop open the fridge and take a swig of this beautiful juice.
Feels so right.
Feels so good.
Feels so healthy!
Live in the SUNSHINE
!
That's what I say!
Cheers to living healthy!
Cheers to juicing!
xo
Don't miss a post subscribe via
Rss Reader