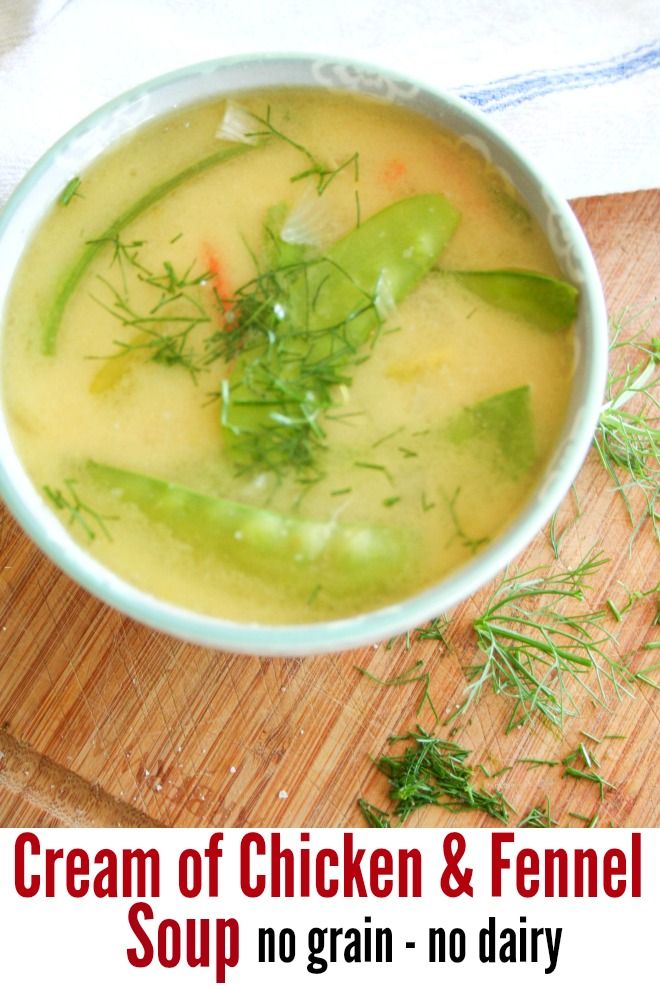 This soup!
It's
soooooooo
good!
We seriously can't get enough!
It's Paleo and Whole30 compliant.
The recipe does call for ghee, which is technically dairy (clarified butter), but ghee has been
Whole30 approved
. It's perfect for adding flavor and sauteing veggies at high temperatures.
Steph, at Stupid Easy Paleo, explains
why ghee is such a healthy fat and a "star" in her Paleo kitchen
.
Here's what you'll need to make this rich and creamy soup.
2 fennel bulbs, roughly chopped
4-5 cups chicken stock
1 medium size sweet onion, roughly chopped
2 cups sliced carrots
3 - 4 cups diced, cooked chicken
2 tablespoons coconut oil
1 heaping tablespoon ghee
2 cups light coconut milk
1/2 cup whole fat coconut milk
2 tablespoons fresh lemon juice
2 teaspoons fennel seed powder
1-2 teaspoons kosher sea salt
1 cup snow peas
3 tablespoons chopped feathery part of fennel (optional for topping)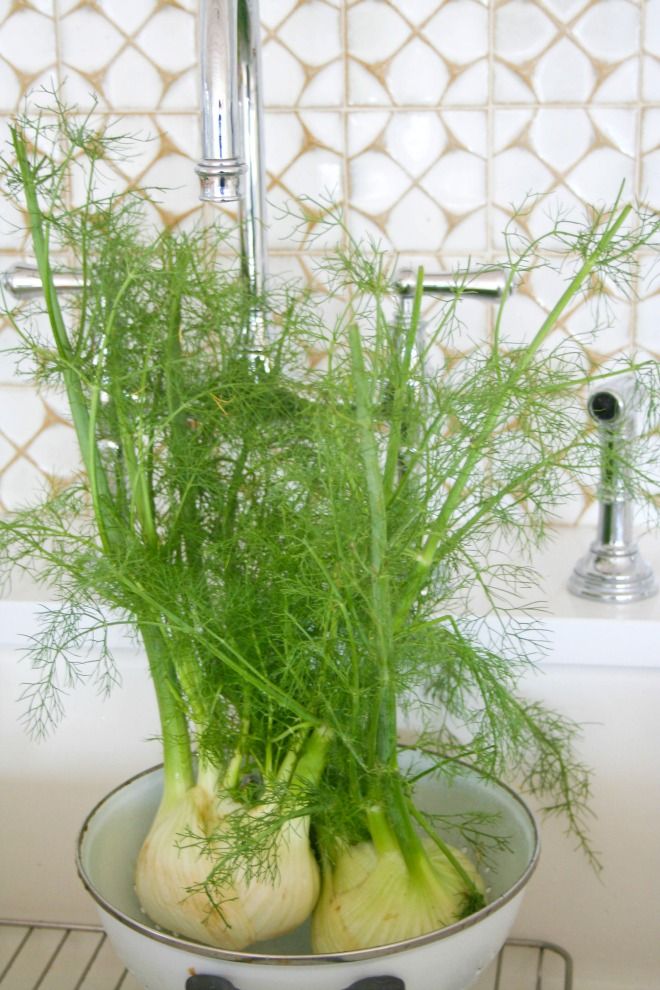 Without a doubt, fennel is the show-stopper in this soup!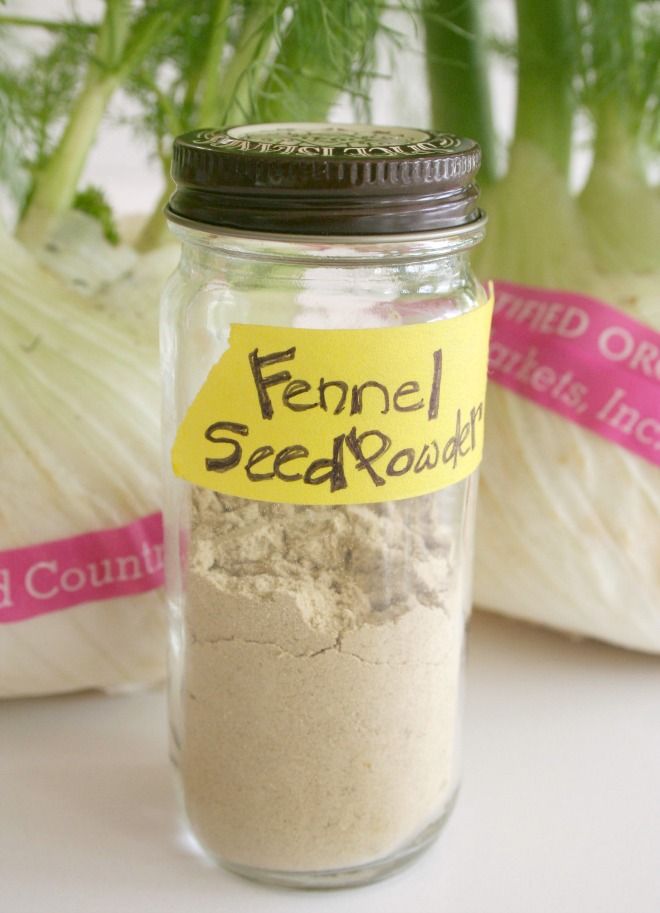 Try and find the fennel seed powder at a local, high quality, spice shoppe. I've been purchasing spices from
World Spice Merchants
in Seattle right behind Pike Place Market.
Begin by cutting off stalks from the fennel.
Reserve feathery tops for garnish.
Cut the fennel bulbs in half. Discard tough cores. Roughly chop about 2 cups of fennel. Add coconut oil and ghee to dutch oven.
Allow the fats to melt on medium high heat. Add fennel, onion and carrots to the pot.
Cook veggies on medium heat for about 10 minutes until tender. Add the diced chicken and chicken stock. I used homemade chicken stock but store bought is yummy too.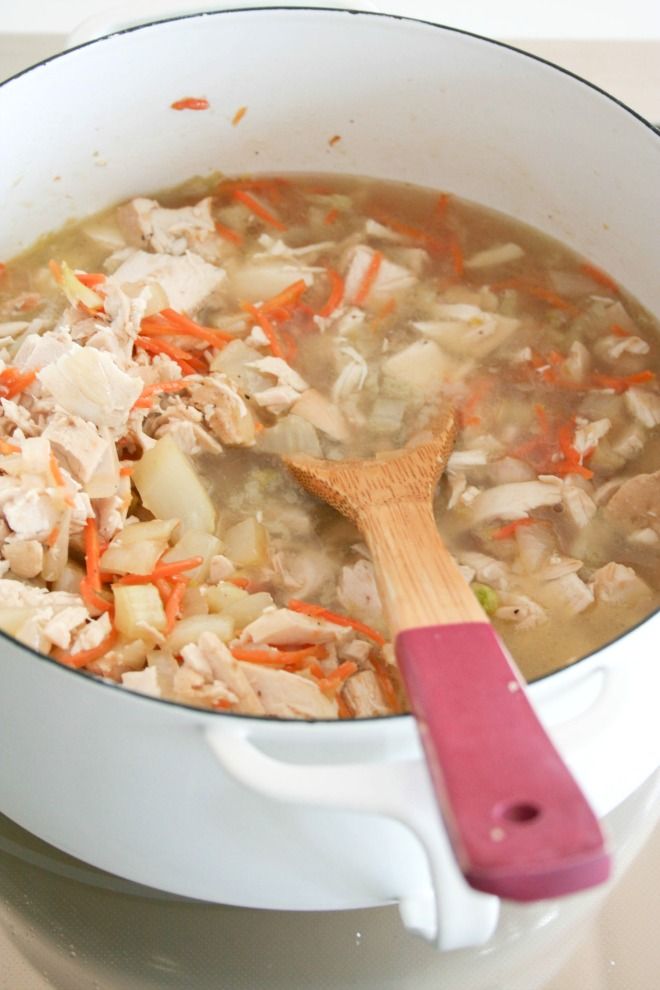 Cook on medium high heat for 15 minutes.
Gradually add light coconut milk.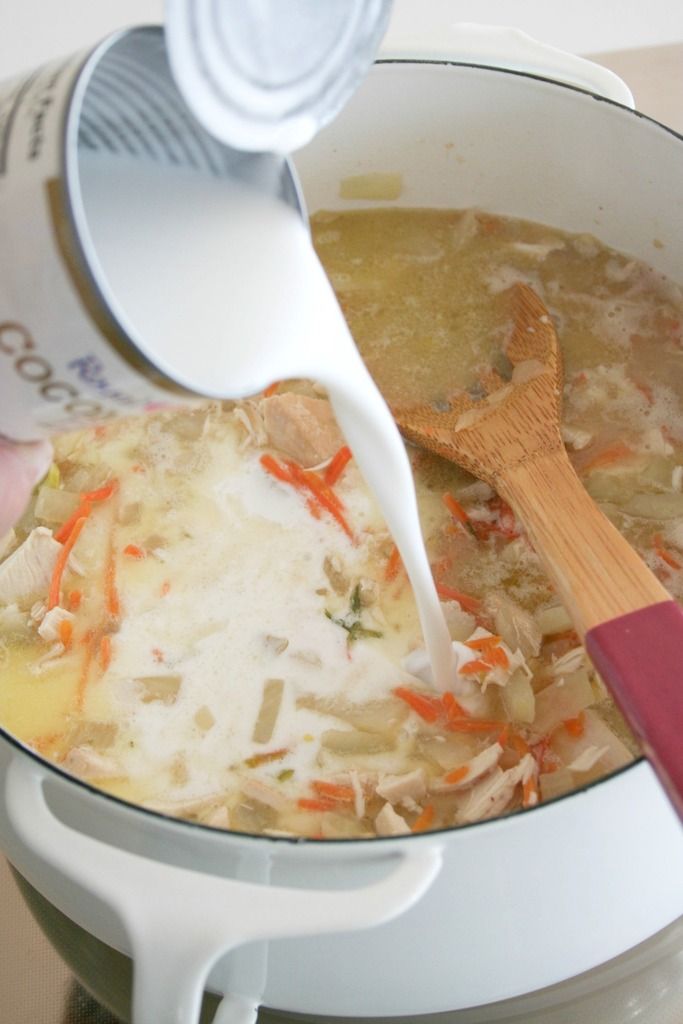 Scoop up 1/2 cup full-fat coconut milk from top of can.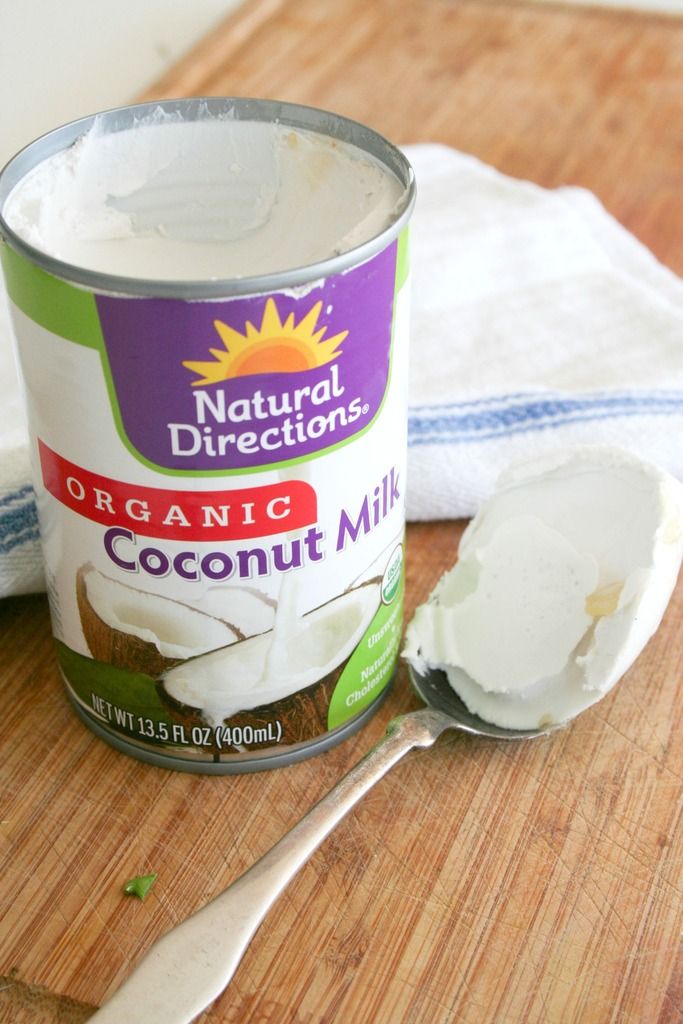 Stir in coconut milk.
Keep stirring until soup thickens.
Add the fennel seed powder, fresh lemon juice and sea salt.
Trim and discard the ends from snow peas.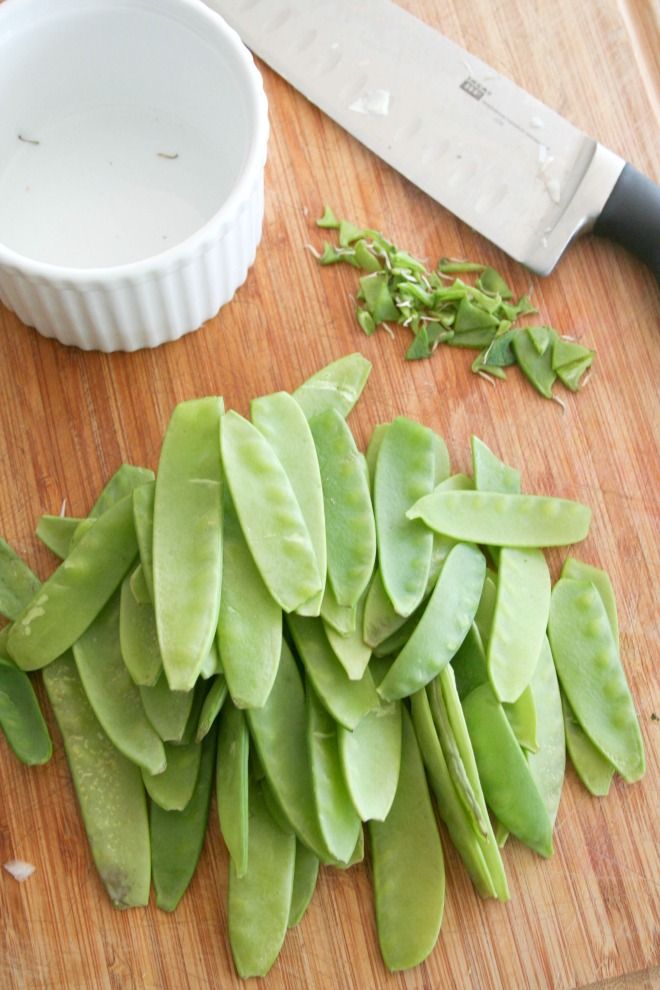 Cut the snow peas into thirds or leave them whole.
Add snow peas to the soup and cook for about 2 minutes until tender.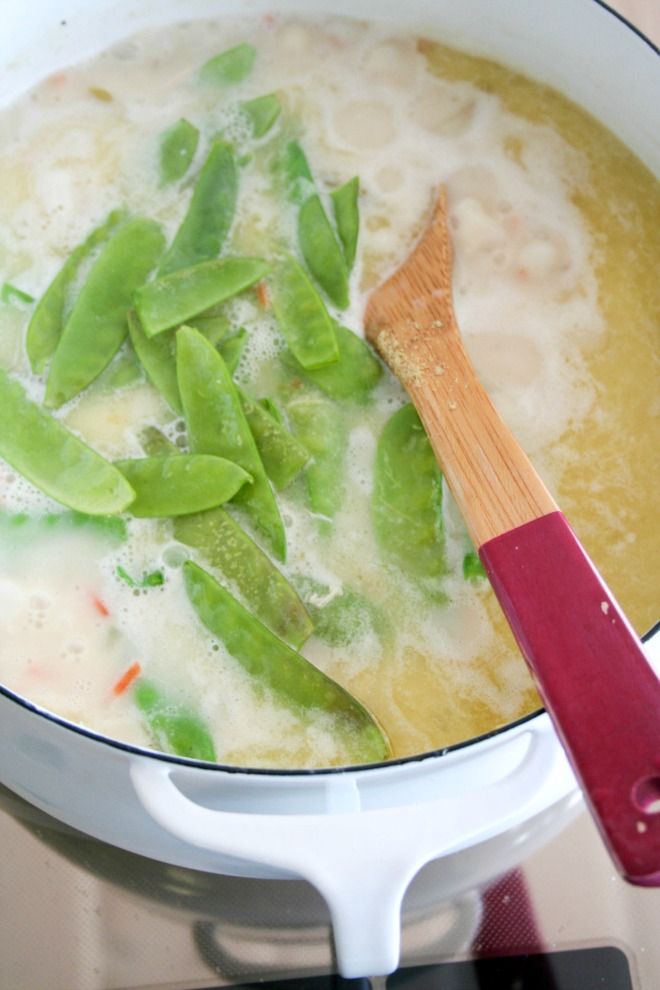 Season with a bit more sea salt and freshly ground pepper.
Garnish with sprigs of fennel tops if desired.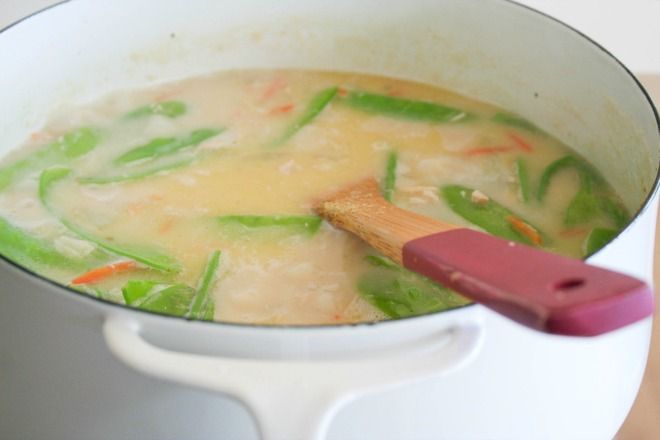 Perfect for a cool night.
Extra hearty and plenty healthy!
Absolutely scrumptious!
Enjoy!
xoxox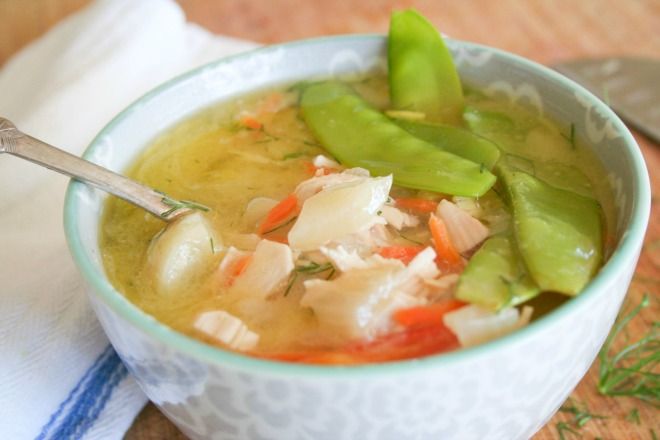 Don't miss a post subscribe via
Rss Reader