Hello there lovelies!
Happy Summer!
All that keeps going through my mind this morning is that song from way back when.
You know the one.
"Mamma said there'd be day's like this...
There'd be days like this my Mamma said."
That's because here I am today.
Just out of the blue.
Blogging and wishing and crossing my fingers that all of my sweet internet friends are still out there.
Are you out there?
Well I hope you are because you totally need to get on the SUMMER SLUSHIE soul train.
I can't get through a day these summer days without pulling out the blender and whipping up a frozen slush!
Best thing about this Lemon Cherry Blast, it's a healthy frozen treat!
No added anything!
All natural!
In the blender goes:
1/2 cup frozen cherries
1 cup coconut H20 [unsweetened]
Juice of 1 lemon
2 cups ice
2 packs of organic Stevia [optional]
...If you're doing the
Whole30
like I am, you obviously will hold back on the Stevia until you've slayed the 'sugar dragon.' You know what I mean.
Blend everything.
And
sip in the S U N S H I N E!
That's all.
It's as easy as that!
I've got some fabulous things to share this summer!
So watch out friends!
I hope you're still out there!
Have a fabulous weekend!
It's going to be bright and hot and sunny on Bainbridge Island so we'll be hiking and kayaking most of the weekend!
Love & lots of big hugs!
XOXOX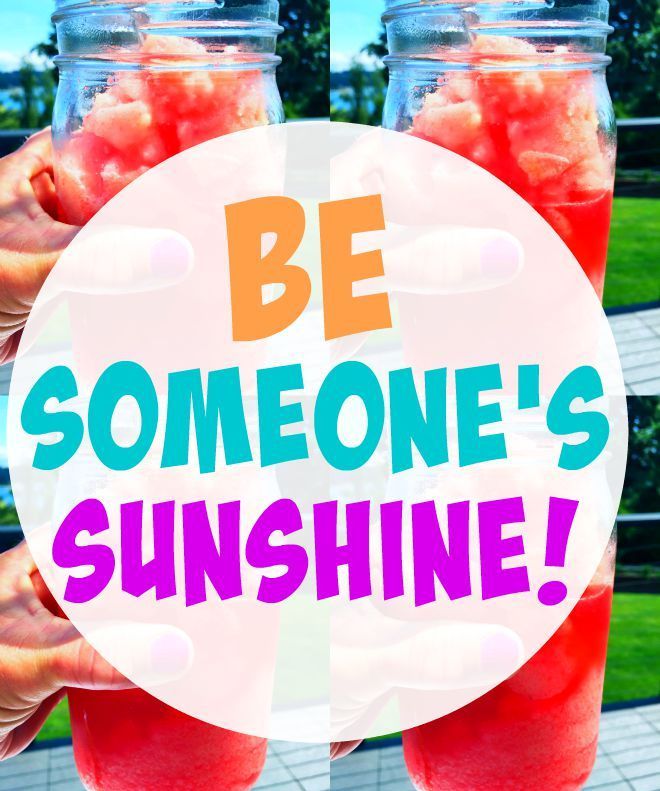 Can't resist!
Now that this song is going through all of our heads!
Don't miss a post subscribe via
Rss Reader