Several weeks ago, Greg and I packed up all our workout gear and headed somewhere we've always wanted to go. We flew over the Grand Canyon and landed in Tucson where we were greeted with 100 degree temps and a ride to
Canyon Ranch
.
Everything about our stay at Canyon Ranch was off the charts amazing!
Days were spent training hard in
challenging classes
like indoor cycle, TRX,
H20 power, deep water plunge
, kettlebell express, abs express, muscle max, above & below the belt, and sunrise yoga.
There were hikes in the
Sonoran Desert
, morning walks at 5:30 a.m. and
rock wall climbing
.
Nights were spent in the
spa
!
Four nights in a row I indulged in the Herbal Detox Wrap! The last night we were there was the
Desert Ritual.
Nothing like walking back to your
room
every night in a spa robe and cozying up in bed after a long day of working your body. There was even a
sleep machine
by the bed and also a pillow menu to assure a blissful night's sleep.
One thing at Canyon Ranch that far exceeded our expectations was the
healthy, whole food
served at every meal. Snacks like frozen chocolate bananas, protein smoothies, frozen yogurt, trail bars and freshly baked cookies were available for on-the-go grabbing all day.
Almost every night we snuggled up in bed with homemade vanilla ice cream and gluten-free chocolate chip cookies!
Now I know why health conscious guest return time and time again to The Ranch.
Honestly.
There's no place in the world like it.
Canyon Ranch is magic
! Pure, blissful MAGIC!
One of my favorite places ever!
So let's talk about these cookies!
We all know there are gluten-free cookies and then there are GOOD gluten-free cookies!
These are better than just good!
These are the best gluten-free chocolate chip cookies I've ever tasted!
I made a few modifications and they turned out scrumptious!
Just like at Canyon Ranch!
Here's the low down.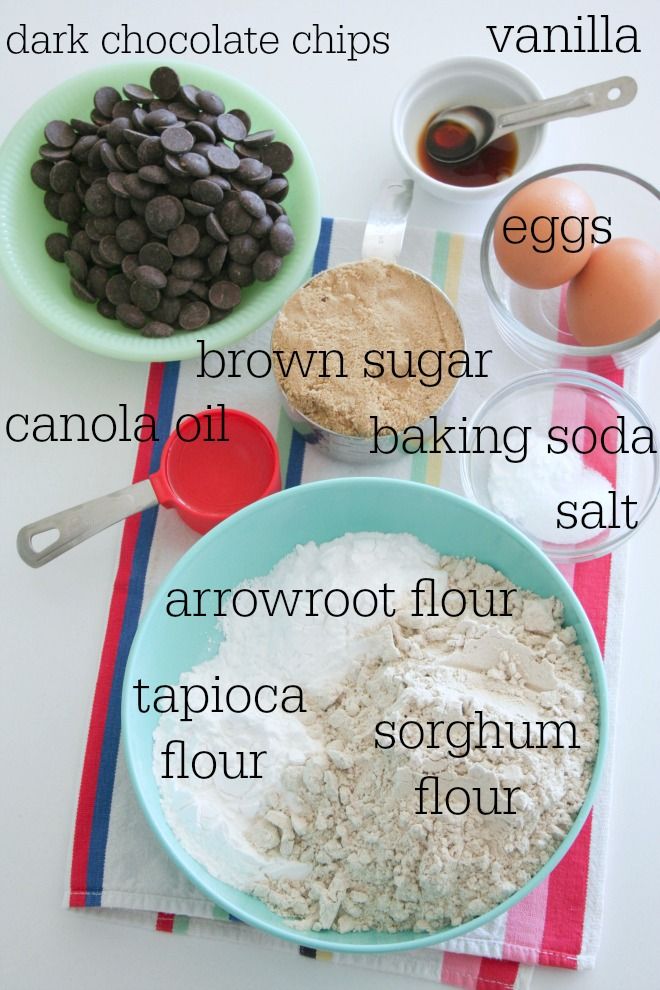 Gluten-Free Chocolate Chip Cookies
Makes about 36 cookies
1/4 cup canola oil
1 cup firmly packed brown sugar
2 extra large eggs
1 teaspoon pure vanilla extract
1 1/2 cups sorghum flour
1/2 cup tapioca flour
1/2 cup arrowroot flour
1/2 teaspoon sea salt
1 teaspoon baking soda
6 ounces dark 60% cacao chocolate baking chips
Preheat oven to 350 degrees.
Line a baking sheet with parchment paper.
Combine oil and brown sugar.
Beat with electric mixer on high speed.
Turn mixer to low and add eggs and vanilla.
In a medium sized bowl combine flours.
Stir in salt, baking soda and chocolate chips.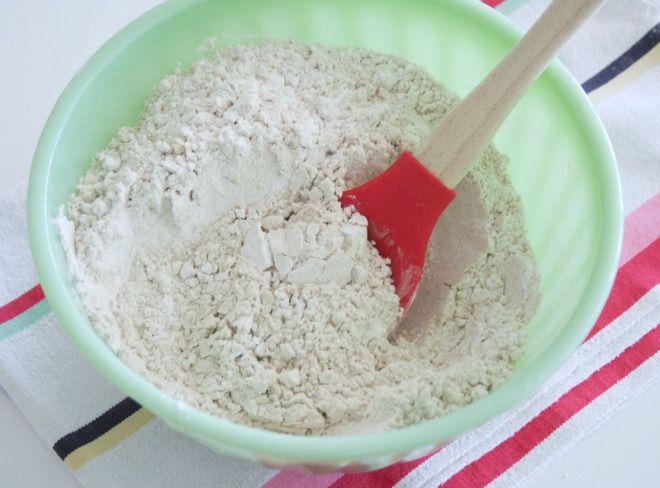 Add dry ingredients to the wet ingredients.
Combine on low speed.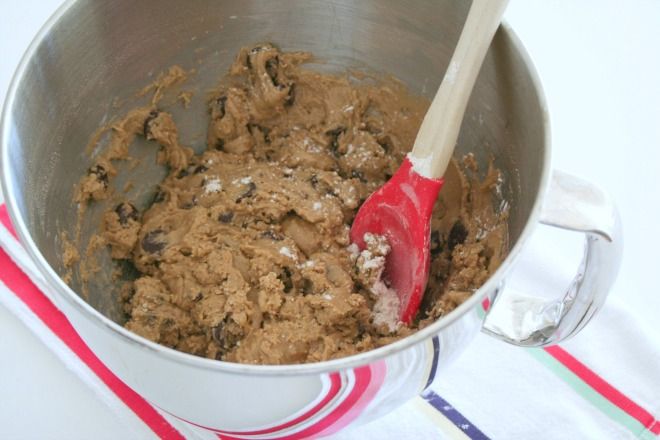 Drop rounded heaping teaspoonfuls onto baking sheet about 1 1/2 inches apart.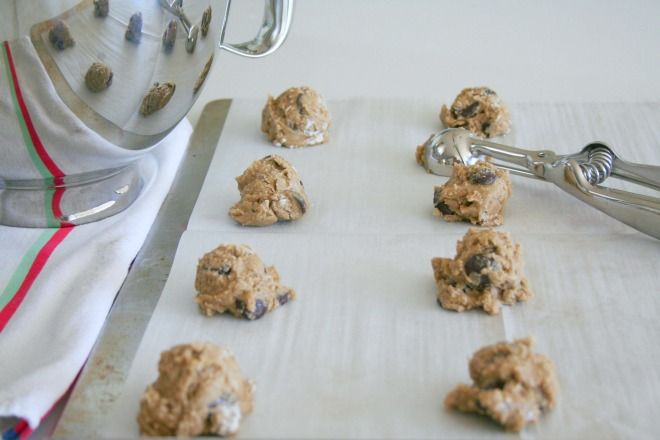 Tap each cookie down with wet fingers and smooth the dough for smooth, pretty cookies.
Add an extra chocolate baking chip on top of each cookie.
You know.
For extra dark chocolate goodness!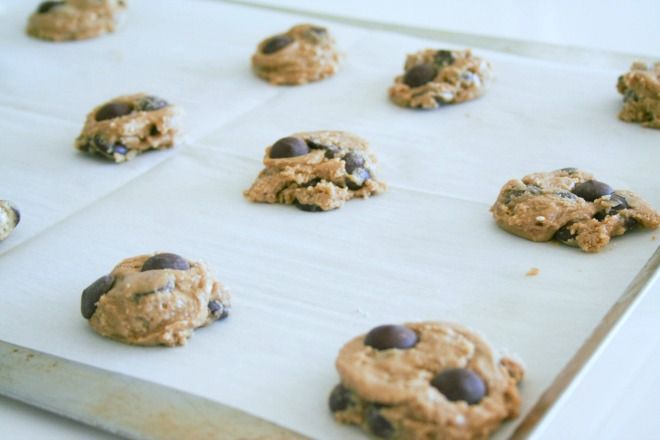 Bake at 350 for about 12 minutes until golden brown.
Don't over bake.
Cool on baking sheet until cookies are set.
Transfer to cooling rack.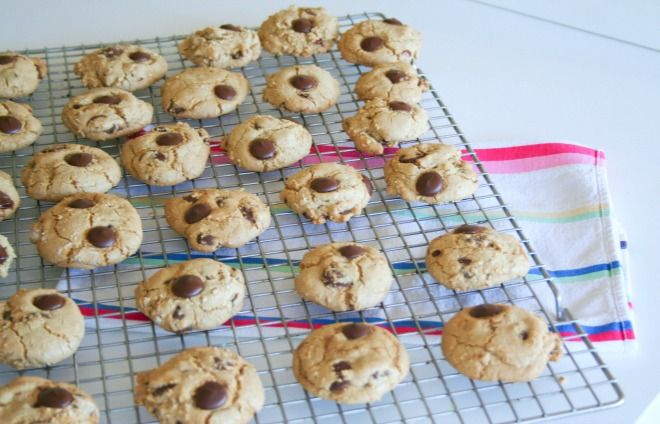 And there you have it!
The BEST gluten-free chocolate chip cookie ever!
If you have friends who bake gluten-free you must share this recipe!
Honestly!
These are so good!
Every time I bite into one it takes me back.
Back to
Canyon Ranch
.
Back to that blissful bed.
Snuggled up with my man, in my Canyon Ranch robe, eating homemade, healthy vanilla ice cream
and gluten-free chocolate chip cookies after a long day of training and a dreamy night in the spa.
Gotta love it!
Happy week my friends!
Feels so good to be blogging again!
Catch you up later!
xoxoxox
Don't miss a post subscribe via
Rss Reader