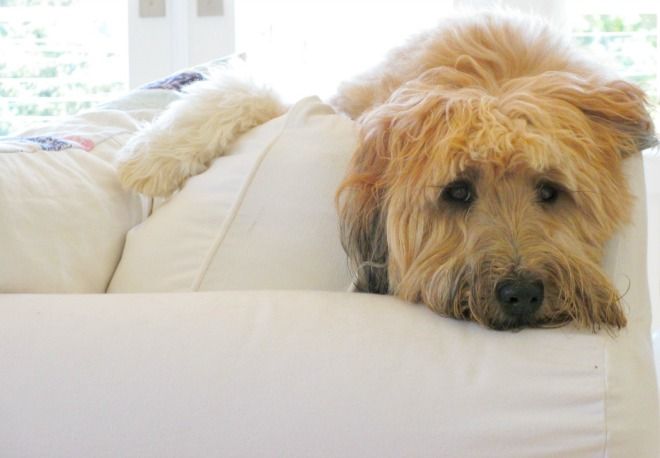 You remember Isabelle.
And Doogan.
And I.
Right?
Please say you do.
This morning I woke up to several sweet emails from faithful readers of this blog.
I just happened to be piddling around in the kitchen listening to old hymns on Pandora, which always puts me in a sentimental, heart-FULL mood.
I'll have to admit.
It totally surprises me and fills my heart with bounds of LOVE when friends of Blooming on Bainbridge pop in to say hello and share snippets of their lives.
Sometimes it's about an upcoming visit they're making to Seattle or
Bainbridge Island
.
Recently lots of emails have been about when and if I'm EVER going to feature the new house on the blog.
Quite often emails are about recipes, questions about ingredients or sharing tips and ideas about recipes they love.
Occasionally emails are about fitness goals, Whole30, training and yoga.
But most of the time, these sweet, thoughtful emails are from friends who have been reading this blog for years. Friends who are faithful to remind me that Blooming on Bainbridge truly does brighten up their world and fill them with JOY even on the bleakest of days.
And honestly.
This is the greatest compliment anyone could ever gift me with.
Just to know that something I might share on this blog could lift someone's spirits or inspire them to live fit or put a smile on their face tells me all that I need to know when I wonder if I should continue to blog.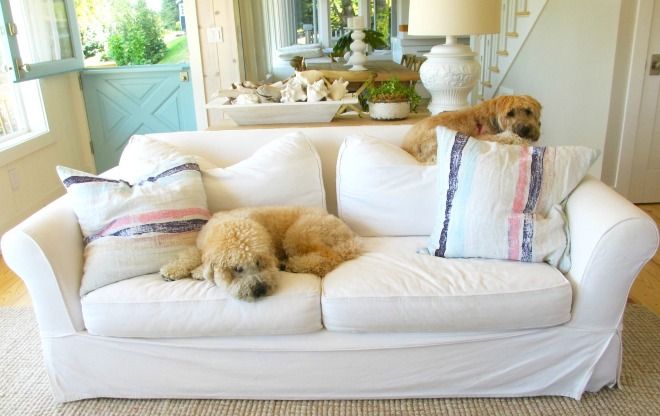 For me.
Blogging has never been about blog traffic, making money or building an empire.
I don't even care how many comments any given blog post may or may not get.
The only reason I have ever written a single word on this blog, is because Blooming on Bainbridge presents me with an opportunity to share my world with readers and friends from all corners of the world.
I do have a passion for healthy living, eating clean, cooking and food.
For this reason I love sharing healthy and sometimes not-so-healthy recipes.
I've never considered myself a food blogger.
Nor have I ever been noted as a "Food Blogger" by the foodie blogging world.
I've never been willing to do what it takes, especially in social media, to be a genuine food blogger.
But I do love and admire all the food bloggers I've had the pleasure of getting to know and totally adore through blogging.
I say all of that to say this.
I totally love blogging.
Thank you for the emails.
Thanks for reminding me that the voice on this blog really does make a difference.
Thank you for the love and for the opportunity to share life with you.
Moving forward you'll be reading much more about this beautiful life we enjoy here on Bainbridge Island. They'll be recipes of course, but so much more.
Like I would love to share about beauty products, fave fashion finds and bio-identical hormone replacement! (Did that catch you off guard?) ;)
And of course THE HOUSE!
I realize you wanna see the house.
I've hesitated to share the house for several reasons. Mostly because we've taken the past year to settle in. We're also just finishing up the addition of a second bathroom and walk-in closet in the master suite.
I also hesitate because I would never, ever want to appear as if I'm showing off this beautiful place we now call home. But you really do need to see the transformation. It's just so amazing from the inside-out. It really has taken so much of my time the past two years.
I really would love and WILL share the transformation from room to room.
Maybe we'll take the summer to share this with you!
How does this sound?
Life is too short and way too fabulous to only be sharing recipes!
I have no idea why I took Blooming on Bainbridge in the "total food" direction anyways!
And don't think I won't be sharing about living fit and growing strong in this life!
Being that I strive to live FIT every, single day (note the word 'strive'), I can't help but share about how all that's going. Hopefully I'll be more consistent with this and share tips and not leave you hanging when I kick off a WHOLE30 and never return to let you know how it went.
Oh!
And let's not forget about Bags by Bloom!
Such a crazy thing to bring up considering it's been several years in the making but I DO plan to surprise you and OPEN the shoppe soon.
I don't expect you to believe me but I promise it's true! ;)
Okay.
That's enough for now.
I love you & I'm totally grateful for all the LOVE you send my way!
Thank you to Jordan, the most fabulous dog sitter and furball friend, in the entire universe, for taking these beautiful pictures of Doogan and Isabelle.
We LOVE you Jordan!
xoxoxoxox
Don't miss a post subscribe via
Rss Reader